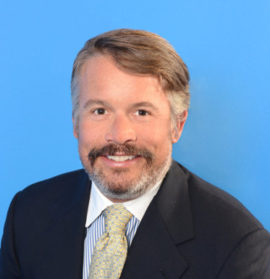 Christopher L. Semrod, a financial services professional and entrepreneur, has worked in the banking and financial services industries for over 20 years.
Chris graduated from The University of Denver where he majored in Psychology and minored in Political Science.  After graduation, he trained to become a bank manager in Birmingham, AL and then served as the bank's branch manager in Clearwater, Florida.  Chris worked in institutional equity sales for a boutique investment-banking firm in New York City where his territory included West Coast mutual fund, hedge fund and pension fund managers.  After a very successful career on Wall Street, Chris established his own hedge fund, Redwood Capital, which he managed for three years.
In 2015, Chris moved back to Denver to re-enter the financial services industry and in late 2016, joined Strategic Wealth Planning as head of its Denver branch.
Outside of office hours, Chris enjoys the outdoors and is an avid skier, runner, mountain climber and fisherman.
Check the background of this associate on FINRA's BrokerCheck.